To be visited by you! Welcome to our website. Taylor Made, The James Taylor Tribute Band, consists of a group of musicians who are dedicated to bringing the uplifting, soulful and memorable sounds of the legendary singer-songwriter to be enjoyed in any setting.
Paying close attention to the details of each song, we have crafted a sound that captures the live and recorded experience of listening to James Taylor in concert. The next best thing to JT himself! Please browse our website and enjoy!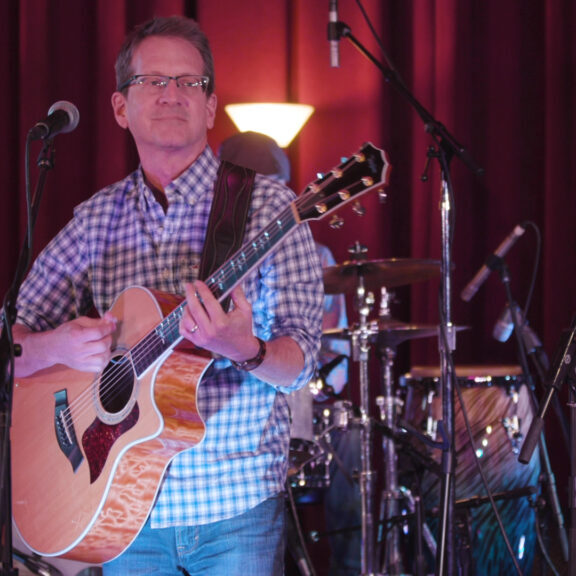 Stephen Bock -Lead Vocals / Guitar
Born and raised in Los Angeles (the 'Valley' to be exact), Stephen Bock has been playing guitar since he was 8 years old. The inspiration for his desire to pick up the instrument: hearing James Taylor's Fire and Rain. He was so moved and amazed by the incredible sound the acoustic guitar could make, he spent the next several years sitting in solitary confinement in his bedroom with a guitar on his lap and a record player (remember those?) on his shelf, learning the playing style of James Taylor. Through the years he has performed in many of LA's premiere clubs and has fronted several bands, both cover and original. He was honored with two original composition awards in the 2004 USA Songwriting competition. He is thrilled to have found 5 other incredible musicians who share his love of JT's music and passion for playing it.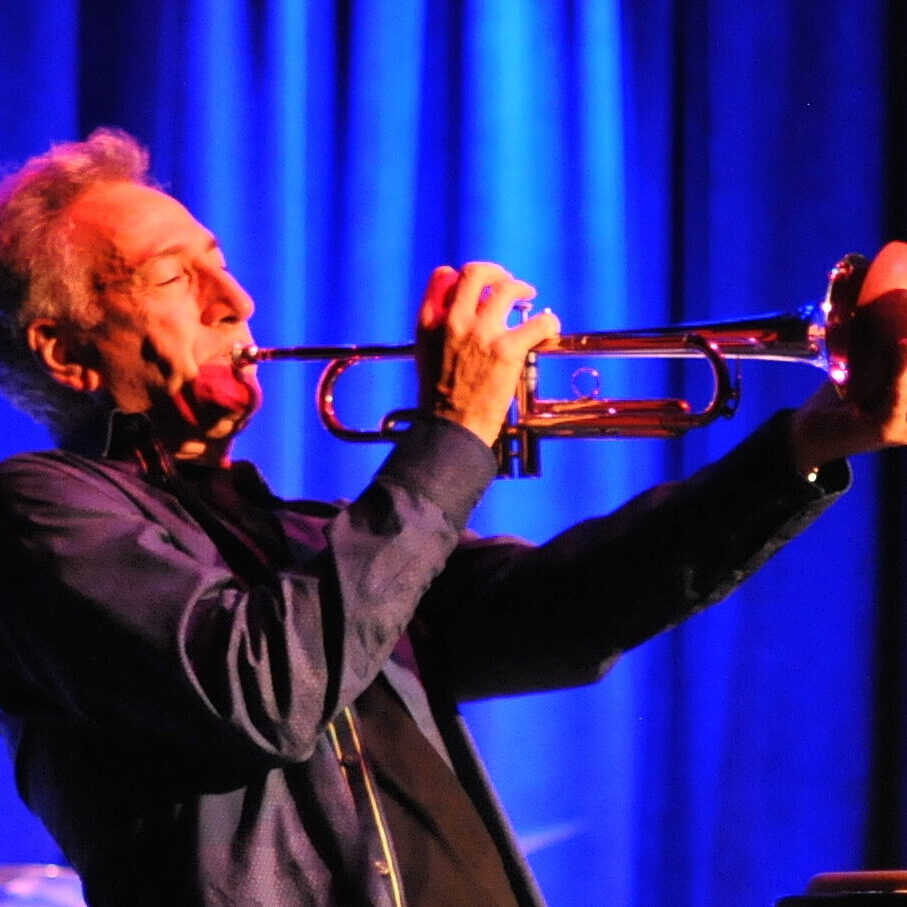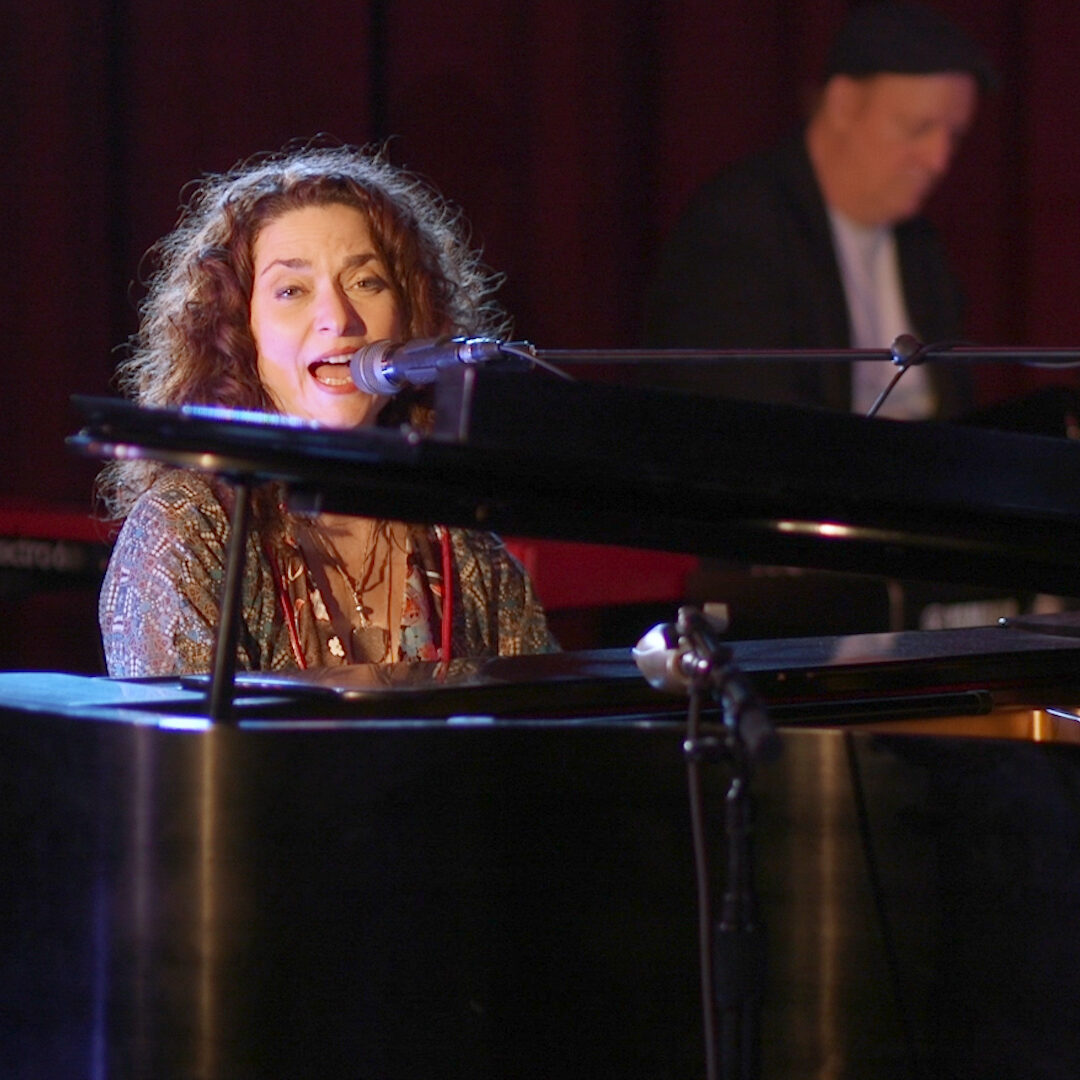 Preston Gould - Trumpet / Flugelhorn / Percussion / Vocals
Preston began playing the trumpet shortly before his birth in Skokie Illinois, and continued throughout junior high, high school and college, where he played in the University of Illinois jazz band. Coming to Los Angeles in 1975 to thaw out, Preston played jazz along with a stint in a blues band. For 12 years he played guitar, sang and recorded four CD's in the duo "Clean & Jerk". Preston is now regarded as one of the areas foremost, carbon-based trumpet and flugelhorn players. Whether jazz, blues or soft rock, he looks forward to entertaining similar carbon-based entities in the near future.
Carla Buffa - Keyboards / Vocals
Carla Buffa plays keyboards and sings in Taylor Made.  Carla has her own band, Sweet Seasons-A Tribute to Carole King, and she often teams up with Stephen Bock for a James Taylor/Carole King tribute called Taylor Made Tapestry.
Carla's musical experiences span almost 30 years, including performances with The Blue Man Group at the Astor Place Theater in NYC as the first female band member, touring Europe as a background singer with Danny Vaughn of Tyketto , performing with a girl group revival show called, The Party Dolls, and with many corporate bands in the NYC area. Carla loves to teach and over the past 27 years, in between touring and performing, she has always had a large following of piano, voice & guitar students.
Jim Wooten - Bass / Vocals
Jim Wooten plays bass and sings with Taylor Made. Jim's sheer love of making music is easy to understanding given his musical pedigree. His dad, Red Wootten, was a well-known and highly sought-after bassist himself, playing with such greats as Benny Goodman, Woody Herman, Glen Campbell and Frank Sinatra. Jim's uncle and aunt were the world-renowned Les Paul and Mary Ford. Jim's hallmark has been his attention to detail and he has gained a very solid reputation for musical accuracy. His skill as a vocal arranger has also proven to be a key asset in all of the musical projects he is involved in. When not sharing his infectious smile on the Taylor Made stage Jim also plays with Taylor Made Tapestry, a Carole King/James Taylor tribute, Sweet Seasons, a tribute to Carole King, and he can also be seen as John Paul Jones with the popular tribute Led Zepagain and in the Eagles show, The Long Run, as Timothy B. Schmit.